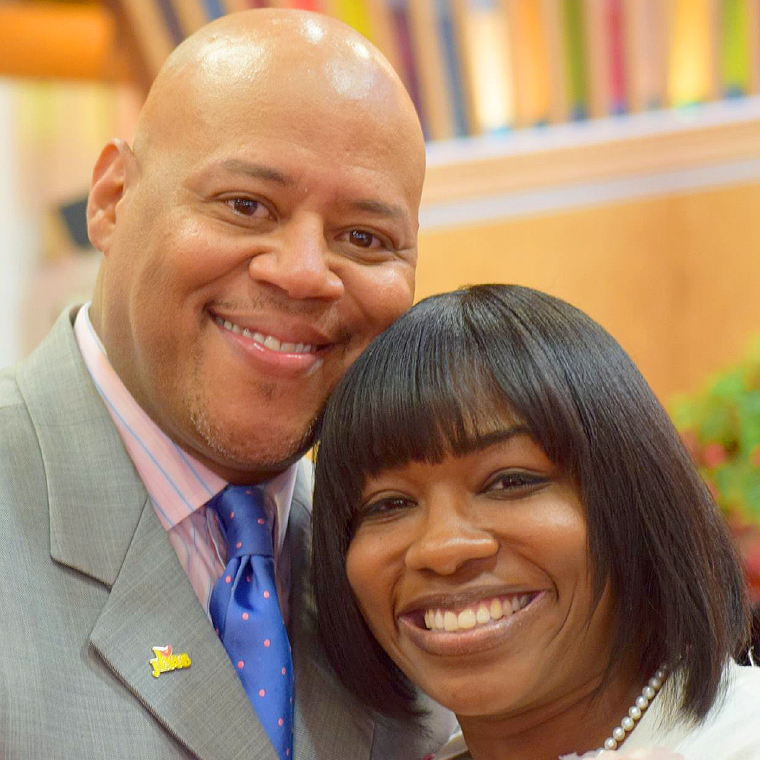 Nathalie Bunton
First Lady/Deaconess
Greater Friendship Baptist Church

Mrs. Nathalie Bunton is a native of Brooklyn N.Y. born to parents Jean W. Michel currently, the Pastor of Sion Ministries and Yardley Michel, who has gone on to be with The Lord. Mrs. Bunton moved to Alaska in 1999 where she began working in ministry at Shiloh Missionary Baptist Church. She served at Shiloh for 14 years as leader and core team member in various ministries such as, Children's, Women's, Music, Discipleship and Youth under the leadership of Pastor A B Patterson. In 2005, she began extensive leadership training (2 years) and was ordained as a Deaconess in November of 2010.
In her professional career, she currently is the Manager for Administration and Employee Services for the Air Traffic Organization for the Federal Aviation Administration (FAA). She oversees all human resources and personnel actions for approximately 170 employees. She has been employed with the Federal Government since 2002.
Ministerially, Mrs. Bunton serves as a servant leader with her husband, Pastor M A Bunton at Greater Friendship Baptist Church. Together, they are enthusiastic about serving a community of believers, empowering the church and anyone they come in contact with to come into the full knowledge, love and power of Jesus Christ. As a First Lady and Deaconess, she has a heart for encouraging all women she comes into contact with. She currently serves as the Media Ministry Director, Choir Director (adult and children), teaches bible study to elementary and middle school aged children, Women's ministry core team member and supports her husband wholeheartedly in whatever capacity needed. Mrs. Bunton is first a wife and a mother, a natural born leader known for her passion to serve others and knows the true meaning of living a righteous life in Christ Jesus.
Mrs. Bunton and Pastor Bunton are the proud parents of three beautiful daughters, Tamia, 14, Thalia, 11 and Tatiana, 9. All of the children have accepted Jesus as their Savior and they are excited about being a part of the ministry and family of God.
Mrs. Bunton's favorite scripture is from the book of John 13:34, a new commandment I give to you, that you love one another, even as I have loved you, that you also love one another.